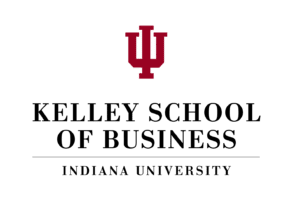 Mitchell earned his undergraduate degree  at Indiana University's Kelley School of Business where he immersed himself in finance courses and a number of extracurricular and leadership activities. Some of his most prominent leadership roles included:
Senator for the Capital Investment Club
Vice President of Finance of the International Business Club

Treasurer of the Society for the Human Resource Management Student Chapter

Senior Delegate for the Kelley School of Business Student Government
Some of his most notable extracurricular activities included competing in several case competitions such as:
The  Kelley School of Business Alumni Association's Annual Case Competition in 2011

The Ideas Solving Social and Economic Challenges (ISSEC) Student Idea Pitch Competition
While networking and connecting with his professors, Mitchell Aulds-Stier became actively involved in the finance community. He was part of the Finance Development Enterprise Program (FDEP, a program typically designated for MBA students and organized by the Chair of the Evening MBA Program) which then led to an internship at a local, buy-side mergers and acquisitions practice. For Mitchell Aulds-Stier, this was the first step to landing a career in the finance industry. Additionally, in December of 2012, Mitchell Aulds-Stier was sponsored by the Dean of Research at the Kelley School to sit for the Chartered Financial Analyst Level I Exam. Mitchell Aulds-Stier graduated from the Kelley School of Business of Indiana University in 2012 earning a Bachelor of Science degree in Business while majoring in both Finance and Management. He was ranked third in his class of 500 students, earning Highest Distinction.
Currently, Mitchell Aulds-Stier is looking to continue his education. In the coming months, he plans to apply to graduate school to earn his Masters in Business Administration.
Connect with Mitchell Aulds-Stier on Quora to learn more about his profession and education.