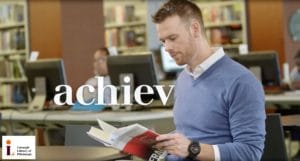 Mitchell Aulds-Stier is a successful businessman, family man, and active volunteer in his community.
Early Life
As a kid, Mitchell Aulds-Stier was always interested and fascinated by math and science. These interests would eventually lead up to his career in finance as well as an internship in biomedical consulting.
Outside of school work, Mitchell Aulds-Stier also loved being active and participating in numerous sports such as soccer, football, baseball, and basketball. Soccer in particular was his favorite sport which he played competitively up until his sophomore year of high school.
Education and Career
After graduating from Westfield High School in Westfield, Indiana, Mitchell Aulds-Stier went on to Ivy Tech Community College where he began taking business classes and earned his Associate's degree in Business Administration.
He then went on to attend Indiana University's Kelley School of Business where he earned his Bachelor of Science degree in Business.
While at the Kelley School of Business, Mitchell Aulds-Stier began networking and connecting with professors which led him to his first internship and the start of a successful career in finance.
His career in finance began at BB&T Capital Markets where he stood as an Investment Banking Analyst. Mitchell Aulds-Stier is currently working towards earning both CFA and CAIA designations and is also applying to graduate schools to earn his Masters in Business Administration.
Hobbies and Interests
Beyond school and his professional career, Mitchel Aulds-Stier maintains an adventurous side where he enjoys traveling, visiting museums, seeing shows, and participating in various extreme sports. Some of the sports he has participated throughout his life include:
Mountain Climbing – Mitchell Aulds-Stier has been on several expeditions through the Cascade mountains in the pacific northwest.

Motorcycle Racing – In the past, Mitchell Aulds-Stier has owned several sport motorcycles that he has used to participate in a number of races.

Skydiving – Mitchell had the opportunity to go solo skydiving just outside of the beautiful city of Chicago

Cliff Jumping – During his college years, Mitchell Aulds-Stier was an avid cliffjumper in the limestone quarries of southern Indiana.
Over the course of his life, Mitchell Aulds-Stier has developed a passion for volunteering and helping others in need. He has worked with numerous organizations including:
United Way of Central Indiana

Housing Authority of the City of Winston-Salem

Community Food Bank

Junior Achievement